Event Report — CloudCamp Minsk 2012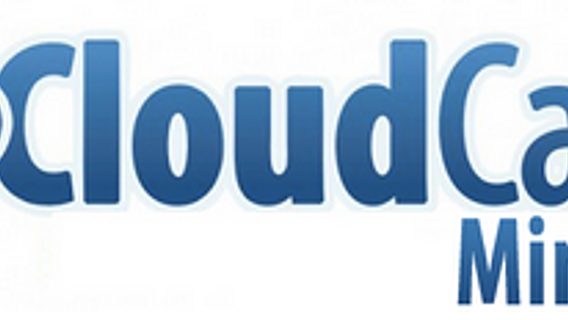 CloudCamp
is an
un-conference
where early adopters of Cloud Computing technologies exchange ideas. With the rapid change occurring in the industry, we need a place where we can meet to share our experiences, challenges, and solutions. CloudCamp encourages end users, IT professionals and vendors to participate and share their thoughts in several open discussions. CloudCamp is organized in cities across the world.
CloudCamp Minsk
was held on 7th April 2012, hosted at club "Centre". The chief organizer was Altoros Development. I don't know exactly how they do it, but all events organized by Altoros have such an awesome atmosphere and have so many nice people around
(even rich and aggressive sponsors have not been able to ruin this wonderful atmosphere).
The first lightning talk was by
Dave Nielsen
, Cloud Computing Evangelist, CloudCamp Founder (San Francisco Bay Area), "The economically unstoppable cloud," about how the cloud is going to change us all forever. I had a chance to interview Dave after his presentation:
(My apologies for the 'Mggg,' my loud ugly laughing, and for the camera shaking. Dave is a giant, and it was really difficult to keep the camera over my head on outstretched arms). The second talk was by
Alena Matokhina
, Cloud Computing Solution Architect, EPAM Systems (Ukraine), "Main issues during migration to cloud and process unification."
It was a good and informative presentation in English, but with a bit of a sinister accent. And when I mention sinister accent I mean this (after 1:09):
Alexandr Kruk
, Senior Software Engineer at PARX/Ciklum also made a presentation about "Heroku. How to focus on development, but not on delivering". 1. Heroku is one of the first cloud PaaS. 2. How to start work with Heroku.
According public opinion polls
Sergey Sergyenko
, a Chief of the RightScale Development Team at Altoros, Ruby Evangelist, made an interesting presentation about "Multi-Cloud management for High Availability". 1. Diversity of Cloud Ecosystem: Private-, Public-, Hybrid-, Multi-Cloud. 2. Multi-Cloud Dominates: one "Cloud" – many Resource Pools.
Frankly speaking, there were a few commercial presentations. The event organizer had asked to avoid marketing presentations, but they were able only to check the abstracts. He had admitted that they will have to check presentation slides in the future.
Nota Bene: We all hate salesmen, even salesmen hate other salesmen. At unconference it should be a special law that allows to kill salesmen by a shotgun during boring PowerPoint presentation.
The most interesting part was on Open Space. As Albert Einstein said: "If you can't explain it to a six year old, then you don't understand it yourself." I'm very thankful to
Dzmitry Durasau
, Lead Software Developer at EPAM, for helping me to understand some points.
Q: The underlying concept of cloud computing dates back to the 1960s, when John McCarthy opined that "computation may someday be organised as a public utility." Why Cloud Computing is so trendy now? A: Actually, there is still a lot of discussion between vendors about Cloud Computing definition. Cloud Computing was available for Cloud Geek, but in nowadays Cloud has economic benefits for many organizations. And Cloud has more marketing stuff as label, but not as technology. Q: Could you please help me understand what is PaaS? A: Cloud computing providers offer their services according to three fundamental models: Infrastructure as a Service (IaaS) - most basic cloud service model, cloud providers offer computers – as physical or more often as virtual machines – raw (block) storage, firewalls, load balancers, and networks. Platform as a Service (PaaS) - cloud providers deliver a computing platform and/or solution stack typically including operating system, programming language execution environment, database, and web server. (Apache, IIS, etc.) Software as a Service (SaaS) - application software in the cloud and cloud users access the software from cloud clients only. (SalesForce.com, Microsoft Office 365, Google Apps etc.) Q: If I put server in my garage and make some virtualization, could I call it Cloud? A: Yes, you can, but it will be Belarusian cloud...
By Dave Nielsen definition cloud computing should have the following characteristics: 1.
O
n-demand: the server is already setup and ready to be deployed. 2.
S
elf-service: the customer chooses what they want, when they want it. 3.
S
calable: the customer can choose how much they want and ramp up if necessary. 4.
M
easurable: there's metering/reporting so you know you are getting what you pay for.
OSSM
should be pronounced as "Awesome!"
The largest number of people were interested in the presentation by Serge Barysiuk, VP/Co-Founder at Coding Staff, "Clouds in the startups". This is where people shared their real experience in leveraging the Cloud in their startups and companies.
The After Party, which had delicious food and professional musicians, was sponsored by EPAM. Actually, I don't know what the issue was with EPAM, because it's always looked like The Corporation of Evil while, in fact, EPAM has always acted as a good person. We all hope that EPAM's shares continue to rise (EPAM stock hit $20 per share) and that one day it will be Winter and Summer Parties with "plus one" ticket for each employee like
in the good old days
.
More photos:
This is Alexey, from Microsoft Belarus.
The clouds in the sky were awesome too. (Without photoshop. I don't know how to use it.)
Trust me - I'm a journalist! :)